< Back to Licensor List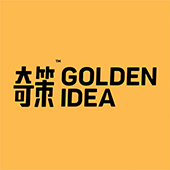 Shenzhen Golden Idea Cultural and Creative C., Ltd.
Hall


2.1

Stand No


2-1E05

Product category



Shenzhen Golden Idea Cultural and Creative Co., Ltd. is a content-based brokerage company dedicated to the incubation and operation of artists and original works. While providing professional brokerage and business services for artists and content creators, it also discovers, incubates and develops outstanding authors and their high-quality IP works, which builds a bridge between art and business for authors. At present, the authors of exclusive in-depth cooperation with Golden-idea are Bu2ma, Yogin, Xifeng, etc.; and their exclusive IPs in operation are: "Im Alexander", "annoying bird", "Achai wolfberry" . Under the impetus of the team, authors and their works are deeply sought after and loved by fans at home and abroad, and is continuing to gain the attention of the consumer market, and have achieved good results.